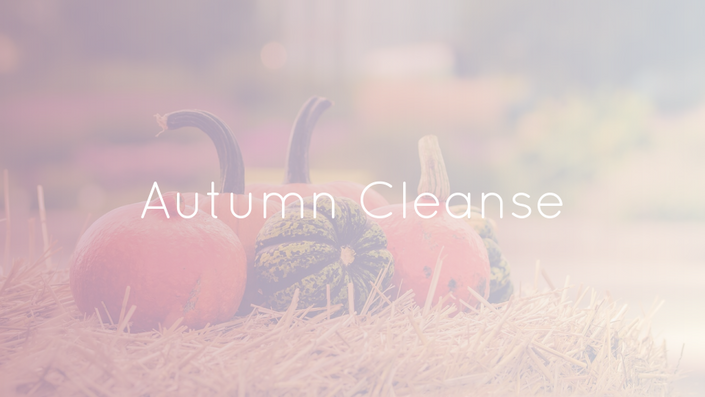 Cleanse
A 28 day cleanse to help reset your hormones, vitality and nourish your body for Autumn
Are you wanting to nourish your body and feel good, but when you go out, with the best of intentions buying lots of healthy foods, you get home and have no idea how to cook them, run out of steam to actually use them, or end up throwing them away?
Are you looking for a gentle programme to follow at your own pace that will help guide you through a gentle food based cleanse with recipes that are simple to learn and easy to adapt?
Do you want to clean up your eating habits but just don't know how, lack inspiration or the support to implement any changes?
Are you dealing with a hormonal imbalance, period problems, fertility issues, menopause symptoms or just trying to get your periods back to normal and want to give your body the best possible nourishment to help her along?
Then Welcome To The Autumn Cleanse!
This cleanse is a real food cleanse focussing on eating nourishing foods into your diet, as well as supportive strategies to help you implement long term life style changes. This cleanse can be taken on its own or used as the foundation of an elimination diet.
But Why An Autumn Cleanse?
When we focus on connecting with nature and the season around us, it can help us tune into what our body really needs at this particular time of year. Autumn with its dwindling light and harvest has a unique effect on our cycles and our energy. We will be looking at:
How Autumn affects our mood and hormones
The energetic impact
The Traditional Chinese Medicine implications
What You Will Get In This Cleanse
This cleanse provides a full guide walking you through each stage. You will get:
Weekly videos explaining the focus and what you will be doing for each week
A recipe book
Autumn Activities to help you engage with the season
Instructional videos helping you with lifestyle changes to support the cleanse
Pre-cleanse exercises to help you prepare for the cleanse
A private Facebook group in which you can ask questions and get support from other cleansers
You Will Learn:
Lifestyle changes that you can implement gradually to support the cleanse.
How to meal plan effectively and save money on time and food.
How to meal prep effectively and long term hacks that can prevent you wasting money on food that goes off.
Who Is This Cleanse For?
Anyone who wants to feel more connected with her body
Anyone with period symptoms that they want to improve
Anyone who wants to get themselves in the best shape they can before trying for a baby
Anyone who wants to prepare for the menopause
Anyone who wants to take control of her own health and start taking action to put her health first
Anyone who wants to learn how to plan, prepare and cook nutritious foods to give her the nutrients and energy she needs to be her best self
Anyone who is a self starter and happy to do a self guided programme
Who Is This Cleanse Not For?
Anyone who is hoping for a magic pill to help them with their health
Anyone tied to the standard western medicine model of expecting someone else to fix their problems
Anyone requiring 1-2-1 support or personalised advice
Anyone who's doctor deems them unsuitable, who is waiting to see a doctor or consultant and is waiting for a diagnosis or tests before making changes
Anyone who has had unexplained weight gain, weight loss, bleeding or any concerns at all
Is This Course Suitable For Vegans?
This course isn't vegan, it does contain some animal protein. There are still plenty of recipes included and exercises you can follow but there are some recipes that are not vegan included.
What Support Is There During This Cleanse
You can ask questions in the Facebook Group or in the Disqus section. This is a group programme so there will be no personalised support, however if you want to book a private session, anyone on the course can e-mail me for a discount code.
Is There A Money Back Guarantee?
As this course has most of the content at the beginning, I am not able to issue refunds. Therefore, if you want to know more to gauge whether it is suitable for you, then please do contact me at [email protected]
Your Instructor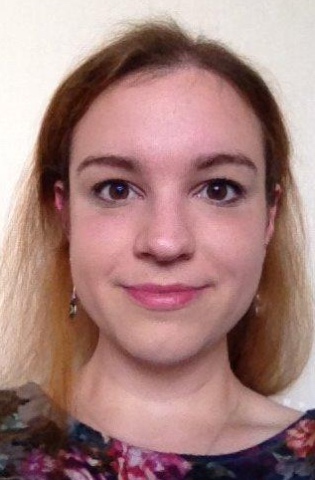 Rachel is the Period Whisperer, she helps women with period problems, from painful periods, heavy periods, irregular periods and completely missing periods to known health conditions such as PCOS, endometriosis, fibroids, fertility issues and thyroid problems.
Rachel uses a number of modalities to help women such as womb and abdominal massage, reflexology, aromatherapy, nutrition, Fertility Awareness/Natural Family Planning and meditation.
She has further post graduate qualifications in women's reproductive health from the Integrative Women's Health Institute, Natural Family Planning Teachers Association, Fertility Massage Therapy and an apprenticeship with Nicole Jardim.
She believes that all signs and symptoms are your body trying to tell you something and your period (and period problems) are actually a window to what is going on in your cycle and you can learn to decode this to get to the root of your period problems.
Course Curriculum
Introduction
Available in days
days after you enroll
Week 1
Available in days
days after you enroll
Week 2
Available in days
days after you enroll